Ads: Musical instruments
Listed below are Musical instruments items for you to car boot sale online here that you will find available in Ilford.
If you cannot find the Musical instruments items that you are looking for in Ilford you can add your wanted item to let sellers contact you if they have any Musical instruments items available for you. You can keep your contact information confidential. Enter only an email address in your car boot sale ad to receive offers into your account on our system. We will remind you automatically when new offers arrive for you.
To offer your items for sale on this online car boot sale in Ilford simply click Post free ads for Musical instruments link below or the button Post free ad in top right corner of this page. It is fast, easy and free to post an ad in 2lazy2boot. It will take you just few minutes to have the ad seen on our listings. You can then edit your ads any time by clicking "Member area" button on top right corner of this page.

Results found: 6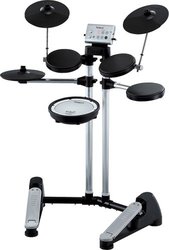 SELL PIONEER CDJ-2000 Multi Player and New Pioneer HDJ-2000
26-07-2011 23:08
We offer wholesale and retail service to all our numerous customers on Musical instruments and other electronic gadgets. Price List Below : Denon DN-D9000 instruments @ $550 Korg Pa2XPro 76-key Arranger Keyboard @ $899 Korg M3 Musical Instrument @ $689 Yamaha VL7 Piano @ $1100.00 Yamaha LS9 16 @ $1, 550 YAMAHA TYROS 3 @ $1, 155 Yamaha Motif XS @ $799 Yamaha M7CL 48-48Ch Digital Mixing Console @ $850 Roland MP-70 88-Key Digital Piano @ $6, 500 Martin Acoustic M36 with case @ $639 Gibson Custom Shop 1968 Les Paul @ $1100 KORG TRITON TR61 @ $300 Roland Fantom G7 and G6 @ $800 Pioneer DJM 800 @ $800 Tascam DM4800 48-Channel Digital Mixer @ $1620.
Item offered for sale: Drums & percussion
in
United Kingdom, Ilford
...
View detailed
...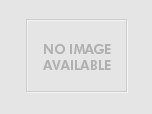 Results found: 6
Well here you go. Good luck with your on line car boot sale in Ilford. We hope you have some success and find buyers/sellers that you are looking for in Musical instruments .
Don' t forget to comment any successes in selling your Musical instruments items in Ilford to our valuation window and report forum!
We are sure you will find many people in Ilford looking for your Musical instruments.