Ads: Used goods
Not all of us love Car Boot Sales! Early starts, long days and rain YUK. There is a better way right here in your home town Ilford. 2lazy2boot is a new free ads website to sell your unwanted items in Ilford. Easy, free and fast. 2lazy2boot in Ilford is the fastest connected growing network of on line car boot sales enthusiasts.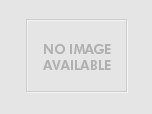 John Paris Snooker Cue + More
28-08-2010 05:35 by
Preloved
via Oodle.com
Price: 1 GBP £
Hi... I have the followling cues for sale:- jim medowcroft cue - 145cm length , 2 peice 1/2 lewis & wilson "master cue maker" - 144cm length - 2 peice 3/4 jim rempe world pool cue bce - 140cm length - 2 peice 1/2 powerglide t500 - 146cm length - 2 peice 1/2 cue doctor "traditional" 148cm length - 2 peice 3/4 fred davis "world champion cue" 148cm length - 1 peice john parris "master" 145cm length - 2 peice 3/4 perrie mans bce 145cm length - 1 peice peradon edwardian - 147cm length - 2 peice 3/4 i am open to offers on all of the above cues for pictures of cues please email me.
Item offered for sale: Other sporting goods
in
United Kingdom, Ilford
...
View detailed
...

Well here you go. Good luck with your on line car boot sale in Ilford. We hope you have some success and find buyers/sellers that you are looking for in Used goods .
Don' t forget to comment any successes in selling your Used goods items in Ilford to our valuation window and report forum!
We are sure you will find many people in Ilford looking for your Used goods.